SINE
Friday October 22 2004
Subsonic Harmonies
presents
SINE
, featuring the "Mental Inertia" tour: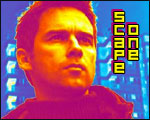 SCAPE ONE
(Adaptive Programs, Electrix, Satamile) - U.K, Live P.A.
Scape One (Kurt Baggaley) is one of the worlds most prolific producers who has released many records on some of the most renown electro record labels. Kurt has DJ'd & played live inNew York, Dublin, Miami, Leeds, North Carolina, Plymouth, Amsterdam, London etc...now he comes to Madison for his first appearance here!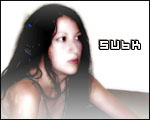 SUBK
(Adaptive Programs) - Chicago
We were lucky enough to get her to come back one more time to move the Mad-city crowd before going on to tour the rest of the country and world. Get ready to dance, as she will not disappoint with her mix of electro and dark techno madness!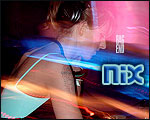 NIX
(Eternal Productions) - Madison
A staple in the Madison electronic scene for sometime now, Nix's style and finesse on the decks is unmatched. Always on point and ready to rock the crowd, tonight will be no different.
SCREENDOOR
(Niche) - Milwaukee
Not to be locked down with labels or defined by styles, here is an artist that can go anywhere on the spectrum of beats and still have it all come out sounding amazing. You never know what he will bring to the tables, but you know you can expect quality.
• Doors at 9PM / 21 ID required • $5 cover all night • $1.50 SELECT PINTS and $1.50 RAIL MIXERS until 10PM.